The Calvert County Central Republican Committee named Chair of the McCabe Memorial Leadership Fund --
QUINCY RODGERS -- their man of the year!!!  Quincy, along with his wife Pam, was thoroughly surprised at this recognition at the annual Lincoln Reagan Dinner held in Huntingtown MD on October 5.  The McCabe Fund Board Members joined
Read Full Post »
Frank McCabe Memorial Leadership Fund Application 
State and Local County Elections Coming 2022
The application process is open for interested persons or organizations to apply for grant funds. These funds are available to help Republican candidates, campaigns and groups to be better prepared to become a candidate, campaign manager, treasurer, etc. Funds might be ...
Read Full Post »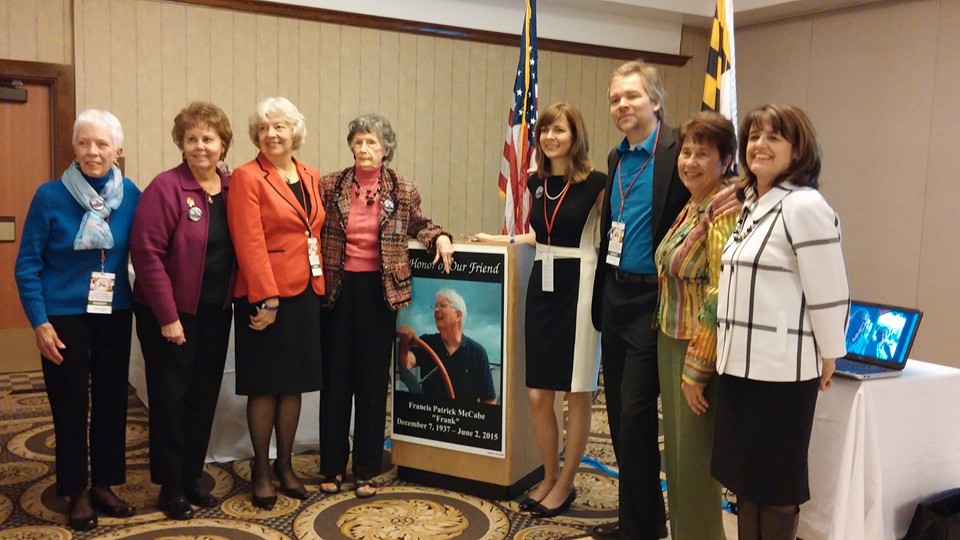 Pictured from left to right: Linda Woods, Judy MacWilliams, Nancy McCabe, Nell Bowen, Kelly McCabe, Tom McCabe, Ella Ennis, Carolyn Rice
The Maryland Republican Party honored and celebrated the life of Frank McCabe on Saturday, November 21, at the closing reception of the fall MD GOP Convention in Solomons. Family and ...
Read Full Post »